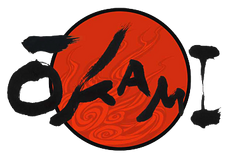 Ōkami is a series of action-adventure games from Capcom. Players take control of a supernatural white wolf, wandering around the countryside, finding things to battle and stoping the works of an antagonistic divine force. The wolf's brush must be used to change and alter certain things in the environment, the brush can also be used in battle until the ink runs out.
List of games
Edit
External Links
Edit
Ad blocker interference detected!
Wikia is a free-to-use site that makes money from advertising. We have a modified experience for viewers using ad blockers

Wikia is not accessible if you've made further modifications. Remove the custom ad blocker rule(s) and the page will load as expected.