Adventure Quiz: Capcom World (アドベンチャークイズ カプコンワールド) is a quiz arcade game released in 1989. In 1992 it was ported for PC Engine Super CD-ROM² alongside Adventure Quiz 2: Hatena? no Daibouken in a single disc.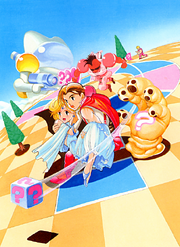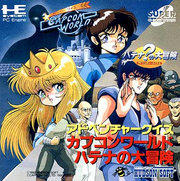 The princess of the Capcom Kingdom was kidnapped, and the hero must pass by six worlds to save her. In the end of each world he faces a Capcom character.
Ad blocker interference detected!
Wikia is a free-to-use site that makes money from advertising. We have a modified experience for viewers using ad blockers

Wikia is not accessible if you've made further modifications. Remove the custom ad blocker rule(s) and the page will load as expected.