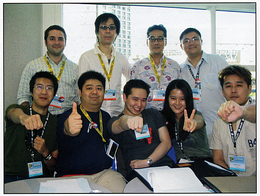 Arnold Tsang is a conceptual artist from the People's Republic of China, best known for his work on Capcom Fighting Evolution. He currently works for UDON, doing many illustrations for Capcom characters.
He is a fan of the manga series One Piece, enjoys drawing, comics and playing the guitar.[citation needed] He lives in Shanghai.
External Link
Edit
Ad blocker interference detected!
Wikia is a free-to-use site that makes money from advertising. We have a modified experience for viewers using ad blockers

Wikia is not accessible if you've made further modifications. Remove the custom ad blocker rule(s) and the page will load as expected.