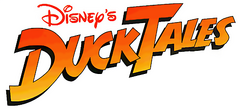 Disney's DuckTales (Famicom: わんぱくダック夢冒険, Game Boy: ダックテールス) is a 1989 2D platformer published by Capcom for the Nintendo Entertainment System. It is based on the classic Disney cartoon of the same name, and is one in a successful line of Capcom-produced Disney games. It was followed in 1993 by DuckTales 2.
A remastered version of the game by
WayForward Technologies
was released for Wii U Nintendo eShop, PlayStation Network and the Xbox Live Arcade August 13, 2013.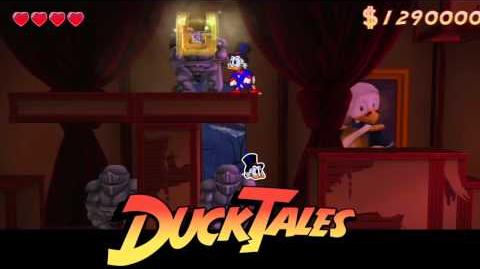 Re-released again in 2017 as part of the Disney Afternoon Collection.
Gameplay
Edit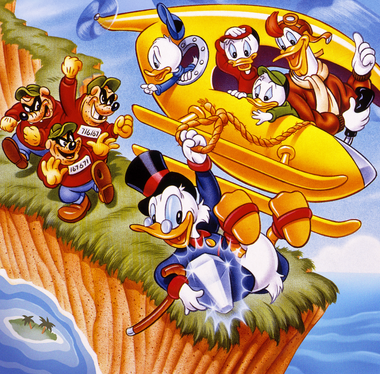 DuckTales is often the subject of NES-related nostalgia and was generally popular. The game provides a good example of the work produced by Capcom in the late 1980s and early 1990s, along with such titles as those in the Mega Man franchise; both shared key personnel such as Tokuro Fujiwara, Keiji Inafune and Yoshihiro Sakaguchi. DuckTales has much in common with the Mega Man games: bright and colorful graphics, tight play control with unique gameplay dynamics (such as using Scrooge's cane as a weapon, tool, and pogo stick), and non-linear gameplay. During his adventures, Scrooge travels through the Amazon jungles, Transylvanian castles, Himalayan mountains, African mines, and even to the moon.
Characters
Edit
Scrooge McDuck - The player controls Scrooge throughout the game, making use of a variety of techniques, while collecting different items.
The Beagle Boys - the Beagle Boys show up occasionally, usually as guardians of a passage or they have taken Scrooge's nephews captive.
Helpful Characters
Edit
These are some of the friends of Uncle Scrooge that will assist him in his search for the five treasures.
Huey, Dewey, Louie and Webby - they give Uncle Scrooge hints within the different lands.
Bubba Duck - he gives a special treasure to Uncle Scrooge.
Mrs. Beakley - she made some wonderful treats for Uncle Scrooge.
Gizmo-Duck - if the player finds the Remote Control on the Moon, Uncle Scrooge can summon Gizmo-Duck to assist him.
Launchpad McQuack - this famous pilot will fly Uncle Scrooge out of each land and back to the control room in Duckburg. He will also give Uncle Scrooge a convenient ride (from time to time).
Like other NES Disney-licensed titles, this game lacks a credits sequence for the game's staff. Music composition is confirmed to be done by Hiroshige Tonomura via correspondence with Manami Matsumae, with sound programming handled by sound head Yoshihiro Sakaguchi (as with other NES titles).
Characters
Edit
Original artwork
Edit
To be added...
Remastered artwork
Edit
External Links
Edit