Ad blocker interference detected!
Wikia is a free-to-use site that makes money from advertising. We have a modified experience for viewers using ad blockers

Wikia is not accessible if you've made further modifications. Remove the custom ad blocker rule(s) and the page will load as expected.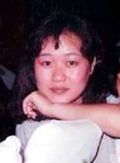 Harumi Fujita (藤田 晴美) is a former Capcom sound composer employed in 1985 (shortly after her first game, Mad Crasher, by SNK in 1984) involved with some of its earlier titles during the late 1980s. She chiefly dealt with sound effects on arcade (CPS1) titles and music for NES titles (and even one for Game Boy), usually credited by her alias, Mrs. Tarumi.
While the majority of her work has been credited either in-game or on soundtrack releases, there are fairly noteworthy games that have only recently been credited by Harumi herself. These include the original Ghosts 'n Goblins (her first game, where she did sound effect work), the cancelled Titan Warriors, Chip 'n Dale: Rescue Rangers, and, perhaps most noteworthy, Gargoyle's Quest.
Towards the beginning of the following decade, Fujita began work on composing the music for Mega Man 3. After composing two and a half tracks, however, she was forced to abandon the project due to maternal labor. As a result, fellow Capcom employee Yasuaki Fujita (no relation; commonly mistaken to be her husband) took over and finished in her stead.
Following her work at Capcom, Fujita continued to create music for video games. Games she contributed music to include Skyblazer and Spawn for the SNES (both published by Sony), Pulstar and Blazing Star (published by SNK) and Tomba!.
Production History
Edit
Song Credits
Edit
Credit -- Composition & Arrangement
The Front Line -- Composition & Arrangement
Stage Clear -- Composition & Arrangement
Big Fortress -- Composition & Arrangement
Infiltration -- Composition & Arrangement
The Tower of Demon -- Composition & Arrangement
Top Secret -- Composition & Arrangement
Ending -- Composition & Arrangement
Game Over -- Composition & Arrangement
Ranking -- Composition & Arrangement
Unused Tune 1 -- Composition & Arrangement
Unused Tune 2 -- Composition & Arrangement
Unused Tune 3 -- Composition & Arrangement
Unused Tune 4 -- Composition & Arrangement
Higemaru Makaijima: Nanatsu no Shima Daibouken
Mermaid Island BGM -- Composition & Arrangement
1943 Kai (Arcade Version)
Anti-Ship Campaign BGM B -- Composition & Arrangement
Anti-Aircraft Campaign BGM C -- Composition & Arrangement
Base -- Composition & Arrangement
Secret Police -- Composition & Arrangement
Phantom Train -- Composition & Arrangement
High Noon -- Composition & Arrangement
Filter -- Composition & Arrangement
The Jungle -- Composition & Arrangement
Decisive Battle -- Composition & Arrangement
Lead -- Composition & Arrangement
Evil One -- Composition & Arrangement
Striders -- Composition & Arrangement
All -- Composition & Arrangement
Opening -- Composition & Arrangement
Title -- Composition & Arrangement
Stage 1 -- Composition & Arrangement
Boss A (Land Zone) -- Composition & Arrangement
Boss B (Space Zone) -- Composition & Arrangement
Stage Clear -- Composition & Arrangement
Stage 2 -- Composition & Arrangement
Stage 3 -- Composition & Arrangement
Stage 4 -- Composition & Arrangement
Stage 5 -- Composition & Arrangement
Last Stage Demo -- Composition & Arrangement
Stage 6 -- Composition & Arrangement
Last Boss -- Composition & Arrangement
Clear Demo -- Composition & Arrangement
Ending -- Composition & Arrangement
Strider Hiryu -G.S.M. Capcom 2-
Strider (NES Version)
Title -- Composition & Arrangement
Password -- Composition & Arrangement
Stage Select -- Composition & Arrangement
Kazakh Stage -- Composition & Arrangement
Level Up -- Composition & Arrangement
Egypt Stage -- Composition & Arrangement
Egypt Stage 2 -- Composition & Arrangement
Japan Stage/Los Angeles Stage/Australia Stage -- Composition & Arrangement
Boss -- Composition & Arrangement
China Stage -- Composition & Arrangement
Africa Stage -- Composition & Arrangement
Red Dragon Stage -- Composition & Arrangement
Last Boss -- Composition & Arrangement
Ending -- Composition & Arrangement
Staff Roll -- Composition & Arrangement
Game Over -- Composition & Arrangement
Willow (NES Version)
Opening 1 -- Composition & Arrangement
Opening 2 -- Composition & Arrangement
Password -- Composition & Arrangement
Village -- Composition & Arrangement
Demo -- Composition & Arrangement
Field -- Composition & Arrangement
Field Battle -- Composition & Arrangement
Item Acquisition -- Composition & Arrangement
Cave -- Composition & Arrangement
Boss Demo -- Composition & Arrangement
Boss -- Composition & Arrangement
Clear -- Composition & Arrangement
Theme of Cherlindrea -- Composition & Arrangement
Cherlindrea Demo -- Composition & Arrangement
Theme of Zhena -- Composition & Arrangement
Zhena Demo -- Composition & Arrangement
Tower -- Composition & Arrangement
Ocarina -- Composition & Arrangement
Tir Asleen Castle -- Composition & Arrangement
Magic -- Composition & Arrangement
Nockmaar Castle -- Composition & Arrangement
Nockmaar Castle Tower -- Composition & Arrangement
Ending -- Composition & Arrangement
Staff Roll -- Composition & Arrangement
Game Over -- Composition & Arrangement
Final Fight (Arcade Version)
Character Select/Name Entry -- Composition & Arrangement
All Round Clear -- Composition & Arrangement
Sweet Home (CD)
Title -- Composition & Arrangement
Village -- Composition & Arrangement
Demon Border -- Composition & Arrangement
Item Acquisition -- Composition & Arrangement
Boss -- Composition & Arrangement
Clear -- Composition & Arrangement
Makai Field -- Composition & Arrangement
Field Battle -- Composition & Arrangement
Short Stage -- Composition & Arrangement
Important Item Acquisition -- Composition & Arrangement
Big Tower Monster -- Composition & Arrangement
King Palace -- Composition & Arrangement
Dark Road -- Composition & Arrangement
Sand Maze -- Composition & Arrangement
Loose Keep -- Composition & Arrangement
Breager's Palace -- Composition & Arrangement
King Breager -- Composition & Arrangement
Ending -- Composition & Arrangement
Game Over -- Composition & Arrangement
Main Theme -- Arrangement
Zone 0 -- Composition & Arrangement
Map -- Composition & Arrangement
Zone A/C/E -- Composition & Arrangement
Zone B -- Composition & Arrangement
Zone D -- Composition & Arrangement
Zone F/H/I -- Composition & Arrangement
Zone G -- Composition & Arrangement
Zone J -- Composition & Arrangement
Power Up -- Composition & Arrangement
Boss -- Composition & Arrangement
Zone Clear -- Composition & Arrangement
Bonus -- Composition & Arrangement
Ending -- Composition & Arrangement
Miss -- Composition & Arrangement
Game Over -- Arrangement
Mega Man 3 (NES Version)
Needle Man Stage -- Composition & Arrangement
Gemini Man Stage -- Composition & Arrangement
Staff Roll -- Composition (w/Yasuaki Fujita) [NOTE: Harumi only composed part of this track]
Magical Tetris Challenge (GBC Version)
Title -- Arrangement
Mode Select -- Arrangement
Overworld BGM -- Composition & Arrangement
Demo -- Composition & Arrangement
BGM 1 -- Arrangement
Danger 1 -- Composition & Arrangement
BGM 2 -- Arrangement
Danger 2 -- Composition & Arrangement
BGM 3 -- Arrangement
Danger 3 -- Composition & Arrangement
BGM 4 -- Arrangement
Danger 4 -- Composition & Arrangement
BGM 5 -- Arrangement
Danger 5 -- Composition & Arrangement
Continue -- Arrangement