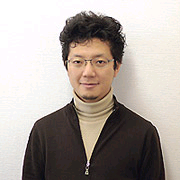 Jun Takeuchi (竹内 潤, Takeuchi Jun?) is a Japanese video game director and producer. He served as the producer for Onimusha 3 and Lost Planet and chief producer for Resident Evil 5. Takeuchi has also worked on other Capcom games such as Street Fighter II for the Super Nintendo Entertainment System and Resident Evil and Resident Evil 2 for the PlayStation. He is the producer of the entire Resident Evil franchise.
Works for Capcom
Edit
MotoGP 09/10 - (2010), CE Europe Ltd.
External Links
Edit
Ad blocker interference detected!
Wikia is a free-to-use site that makes money from advertising. We have a modified experience for viewers using ad blockers

Wikia is not accessible if you've made further modifications. Remove the custom ad blocker rule(s) and the page will load as expected.