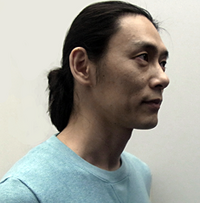 Makoto Tsuchibayashi (June 30, 1971) is an artist and character designer best known for his work on Devil May Cry and Sengoku BASARA. He became a freelancer after leaving Capcom in 1999, doing work on three games published by Sega. However, he still worked with Capcom on the BASARA series until Samurai Heroes. He was born in Osaka, Japan.
Other Works
Edit
Shinobi - (2002) - character designer
Nightshade - (2003) - character designer
Vanquish - (2010) - character designer
Bravely Default - (2012) - guest illustrator
Character artEdit
Group artEdit
External Links
Edit
Ad blocker interference detected!
Wikia is a free-to-use site that makes money from advertising. We have a modified experience for viewers using ad blockers

Wikia is not accessible if you've made further modifications. Remove the custom ad blocker rule(s) and the page will load as expected.