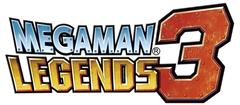 MegaMan Legends 3, known in Japan as Rockman DASH 3 (ロックマンDASH 3, Rokkuman Dasshu Tsūri?), is a canceled 3D action-adventure in the Mega Man franchise. It was the planned sequel to MegaMan Legends 2 and was to be the fourth game in the MegaMan Legends series. After getting fans everywhere excited at the prospect of another entry in the series after a ten year absence, Capcom decided to pull the plug and cancel the game.
Characters
Edit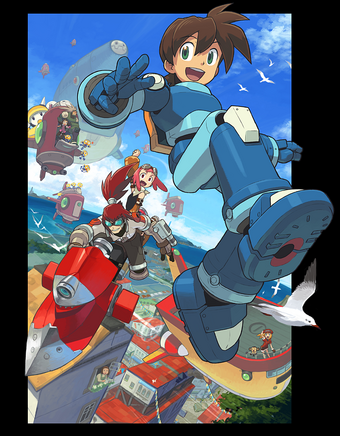 Development
Edit
MegaMan Legends 3 was announced for the Nintendo 3DS on September 29, 2010, during a Nintendo press conference for the 3DS, nearly ten years after the American release of MegaMan Legends 2.
In September 2007, Keiji Inafune commented that he was asked by several fans if MegaMan Legends 3 would be made; although Inafune expressed a desire to make such a game, he stated that he could not do it at that time. Detailed information about the game was announced at the New York Comic Con in October 2010. Although in November 2010 Inafune left Capcom, the team working for MegaMan Legends 3 stated that the game would continue development. This proved to be false information, for work on the project was swiftly shut down altogether.
External Links
Edit
Ad blocker interference detected!
Wikia is a free-to-use site that makes money from advertising. We have a modified experience for viewers using ad blockers

Wikia is not accessible if you've made further modifications. Remove the custom ad blocker rule(s) and the page will load as expected.