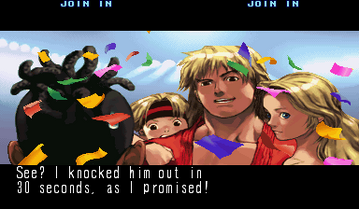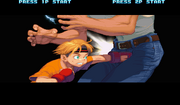 Mel Masters is a minor NPC Street Fighter character. He is the son of Ken and Eliza and nephew of Julia (Guile's wife), who first appears "sparring" with his father in Ken's ending in New Generation and is also seen in Ken's ending in Third Strike. Eliza is pregnant with him in Street Fighter IV and he is seen as a newborn baby in Ken's Super Street Fighter IV ending.
Mel is three years of age by the SFIII series and he wishes to follow in his father's footsteps.
Gallery
Ad blocker interference detected!
Wikia is a free-to-use site that makes money from advertising. We have a modified experience for viewers using ad blockers

Wikia is not accessible if you've made further modifications. Remove the custom ad blocker rule(s) and the page will load as expected.