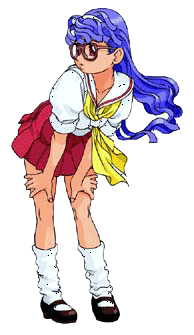 Momoko Fujikura (藤倉 桃子 Fujikura Momoko), originally named Momoko Fujiya (不二家 桃子 Fujiya Momoko) in the arcade version, is a character from the quiz game, Quiz Nanairo Dreams.
From whats known of Momoko, she appears to be a bright 16 years old girl.
Her measurements are T:153 B:88 W:59 H:88.
She is voiced by Masayo Kurata.
Ad blocker interference detected!
Wikia is a free-to-use site that makes money from advertising. We have a modified experience for viewers using ad blockers

Wikia is not accessible if you've made further modifications. Remove the custom ad blocker rule(s) and the page will load as expected.