SNK vs. Capcom: SVC Chaos
is a 2003 arcade fighting game developed by
SNK
.
It was released for the Playstation 2 on December 25, 2003, and for Xbox on October 7, 2004. Promotional art was handled by Nona, Falcoon and Shinkiro. Nona did the main illustrations for the characters.
Characters
Edit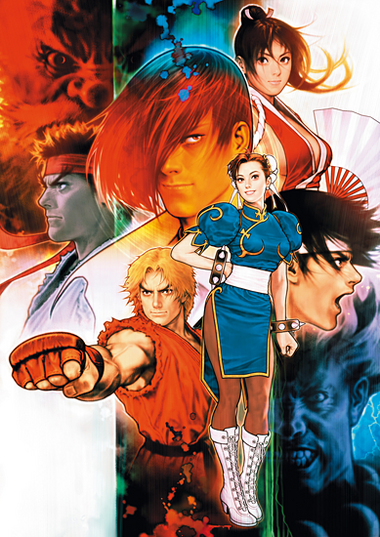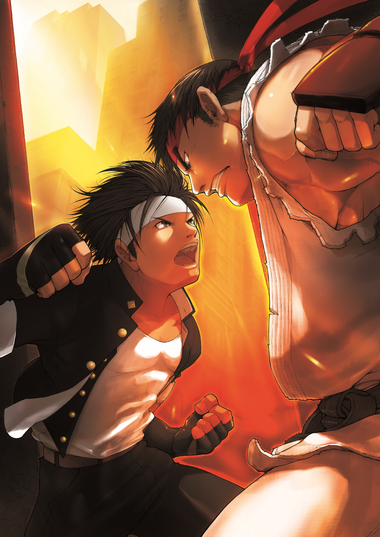 Gameplay
Edit
SNK vs. Capcom: SVC Chaos primarily utilizes the command system of The King of Fighters series, incorporating light/strong kicks, punches, cancels, and charging attacks. Unlike its predecessor, Capcom vs. SNK 2, SVC Chaos features no air guards and lacks a "groove system", instead focusing on quicker gameplay. Characters are provided with a basic 3-bar system for executing super-special attacks on varying levels, with basic filling options attributed to strikes and damage. Additionally, the sprites from the various series received new models and some special effects were changed in command lists.
An eight-volume graphic novel series of translated Chinese manhua was published in the U.S. by DrMaster Publications Inc., originally created by Happy Comics Ltd.
Merchandise and Advertisement
Edit
External Links
Edit