Spyborgs is an beat 'em up game developed by Bionic Games, published by Capcom and released for the Nintendo Wii. It was released in North America on September 22, 2009.
Gameplay
Edit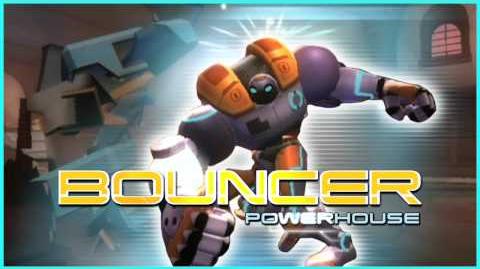 Spyborgs sees players controlling a member of a team of cyborg secret agents, each with their own unique abilities, through several levels populated by enemies. The game is designed to be played co-operatively with two players, though the AI will take control of the other character in single player games. Players can also gain experience points to upgrade their character's abilities.
For each level, players can choose two out of the three Spyborgs, which include:
Stinger - a soldier with a gun arm.
Clandestine - a quick and nimble female ninja.
Bouncer - a lumbering but powerful robot.
Played using the Wii Remote, motion controls initiate special attacks while the two characters can team up their attacks for additional damage.
Box Art and Merchandise
Edit
External Link
Edit