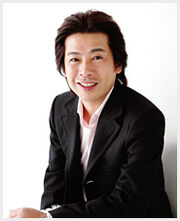 Tatsuya Minami (三並 達也, Minami Tatsuya) is a Japanese video game creator. After he finished his vocational training, he joined Capcom in 1987. He left the company in 2006 and established the company named ODDS. ODDS began working with SEEDS and merged to create their new development studio, Platinum Games.
Works for Capcom
Edit
Little Nemo: The Dream Master (Pajama Hero Nemo in Japan) - game designer - based on the Japanese animated film, Little Nemo: Adventures in Slumberland.
Tim Burton's The Nightmare Before Christmas: Oogie's Revenge - producer
Mickey Mouse's Mysterious Mirror - producer
Ad blocker interference detected!
Wikia is a free-to-use site that makes money from advertising. We have a modified experience for viewers using ad blockers

Wikia is not accessible if you've made further modifications. Remove the custom ad blocker rule(s) and the page will load as expected.