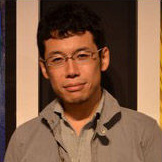 Tatsuya Yoshikawa (吉川達哉, Yoshikawa Tatsuya) is a character designer, illustrator and game creator. He entered the company in 1992 and became well known for his work in the Breath of Fire series.
Tatsuya's artistic influences are Akiman and Masamune Shirow. He left the company and became a freelancer in 2011.
Works for Capcom
Edit
Other Works
Edit
Mickey Mouse's Mysterious Mirror - character designer
Star Fox Zero - character art
Ad blocker interference detected!
Wikia is a free-to-use site that makes money from advertising. We have a modified experience for viewers using ad blockers

Wikia is not accessible if you've made further modifications. Remove the custom ad blocker rule(s) and the page will load as expected.